MANUFACTURER OF TEXTILE PRODUCTS FOR THE FOOD INDUSTRY
Textile inserts with a wicker pattern
Textile inserts with a wicker pattern
Textile insert for proofing baskets for bread
Wicker pattern – patent OVAL
Wicker pattern – patent ROUND
Wicker proofing baskets are a tradition when it comes to breadmaking, but the problem ist that this wood is prone to moisture and mold. Because of this we developed special textile inserts for proofing baskets.
Benefits:
The textile insert prolongs the life of the proofing basket and keeps the dough from sticking to the proofing basket.
Mold formation is significantly reduced
Usable the for long maturation of dough (fermentation in refrigerator), as well as for manual loading and continuous production.
The uniqueness of the textile inserts is in the elimination of the dough sticking to the textile inserts
Thanks to the special pattern on the fabric, the pattern that is transferred to the crust of the bread is more noticeable
The textile insert is breathable which guarantees better fermentation of dough and consequently a better crust on bread.
Savings:
time for maintenance during cleaning
extension of the service life until the next cleaning
usage of a small amount of flour and starch for dusting the proofing baskets
Washing:
machine washable at 40°C
Can be dried in the dryer
RECOMMENDATION:
Use textile inserts in combination with plastic proofing baskets for a better adherence to hygiene standards.
Use a bag to sift flour. This will ensure that

the flour is evenly distributed on the textile insert

while loading manually and that the

correct pattern structure

is maintained.
The pattern is made with flour.
After baking, the bread has a permanent pattern that won't smear.
WARNING:
It is not recommended to use moistening before putting the bread in the oven. In case of moistening the pattern might smear.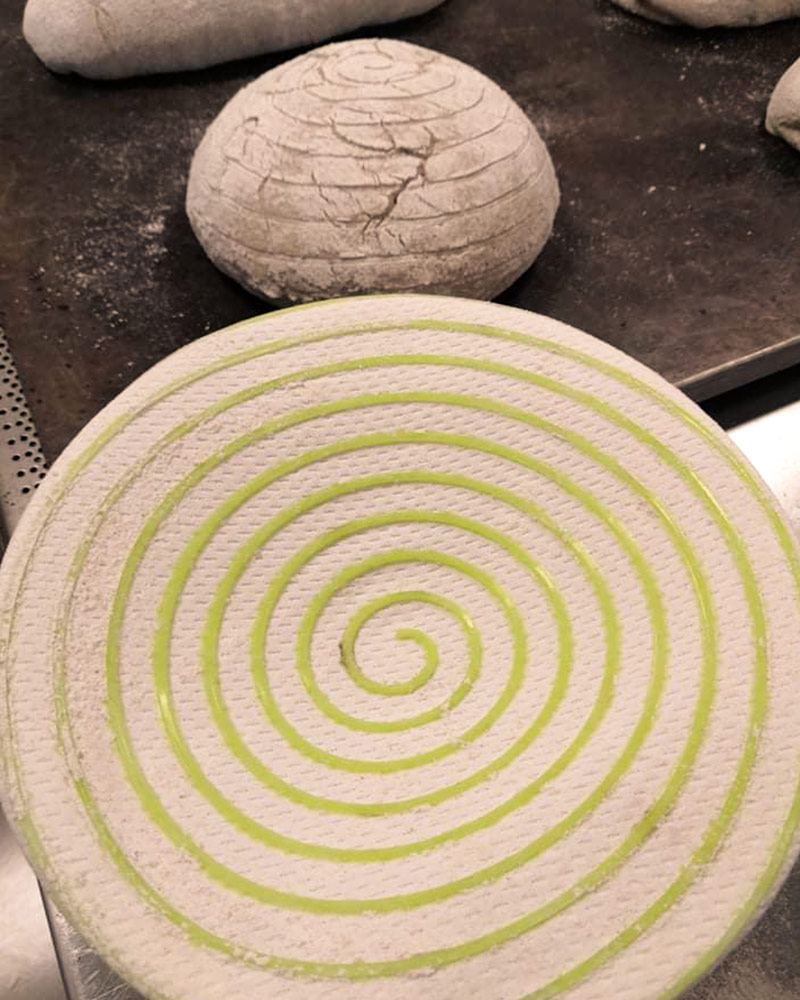 MATERIALS OF HIGH QUALITY
ARE YOU INTERESTED IN OUR PRODUCTS?