MANUFACTURER OF TEXTILE PRODUCTS FOR THE FOOD INDUSTRY
Protective bags for crates
PROTECTIVE BAGS FOR CRATES
It is a product that helps keep pastries in stores fresh. Normally, stores do not have sufficiently adapted storage spaces and the air is constantly flowing, which accelerates the hardening of bread. For this reason, we have created a protective bag for crates, which will maintain the correct microclimate inside the bag and delay the hardening of the bread before itis sold in stores.
Another issue is the protection of bakery products during transport and subsequently in the store, where impurities can get on the surface of the pastry.
Materials used:
Plastic foil
Thermal insulation material – suitable for short-term transport of refrigerated and frozen products.
BENEFITS:
Keeps pastries fresh (transport from bakery, storage, store)
Protection from contamination (hygiene)
Applicability for refrigerated pastries in refrigeration facilities
Dimensions and shapes are sewn according to your requirements
We sew in high-quality zippers, which are made for extreme conditions.
WHAT WE NEED FROM YOU:
The dimensions of the crates (length, width, height)
The number of crates you want to put on top of each other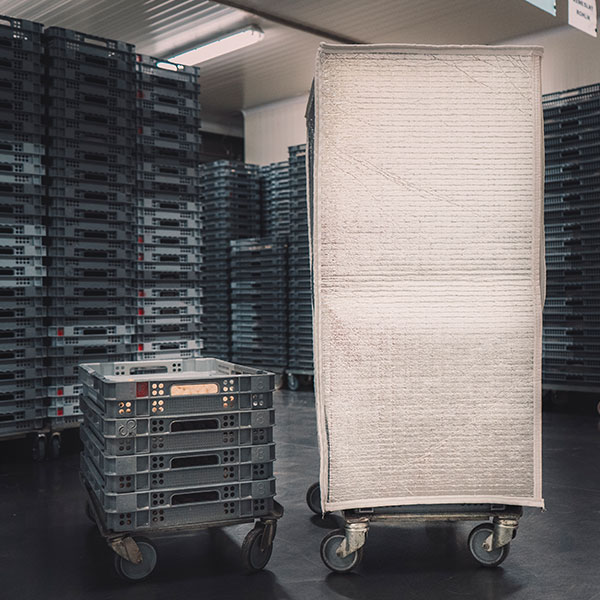 MATERIALS OF HIGH QUALITY
ARE YOU INTERESTED IN OUR PRODUCTS?