MANUFACTURER OF TEXTILE PRODUCTS FOR THE FOOD INDUSTRY
Protective covers for bowls
PROTECTIVE COVERS FOR BOWLS
The dough starts to work after it is kneaded – the bacteria start to multiply and the gases that have formed escape.
For this reason, traditionally wooden lids are used, but they get mouldy after a short time.
The protective cover keeps the gases in the bowl where they create the right micro climate, thanks to which the dough has a better taste and is not so prone to crusting.
MATERIALS: 100% cotton – canvas
USE:
When the sourdough matures in the bowl
When making brew in the bowl
For maintaining the micro climate
To protect the dough from external influences
Production is individual according to the client's request
What do we need from you?
Photos of the bowl from above and the side
Measure the overall top diameter with and without the rim (if the bowl has one)
MAINTENANCE: Wash at 40%C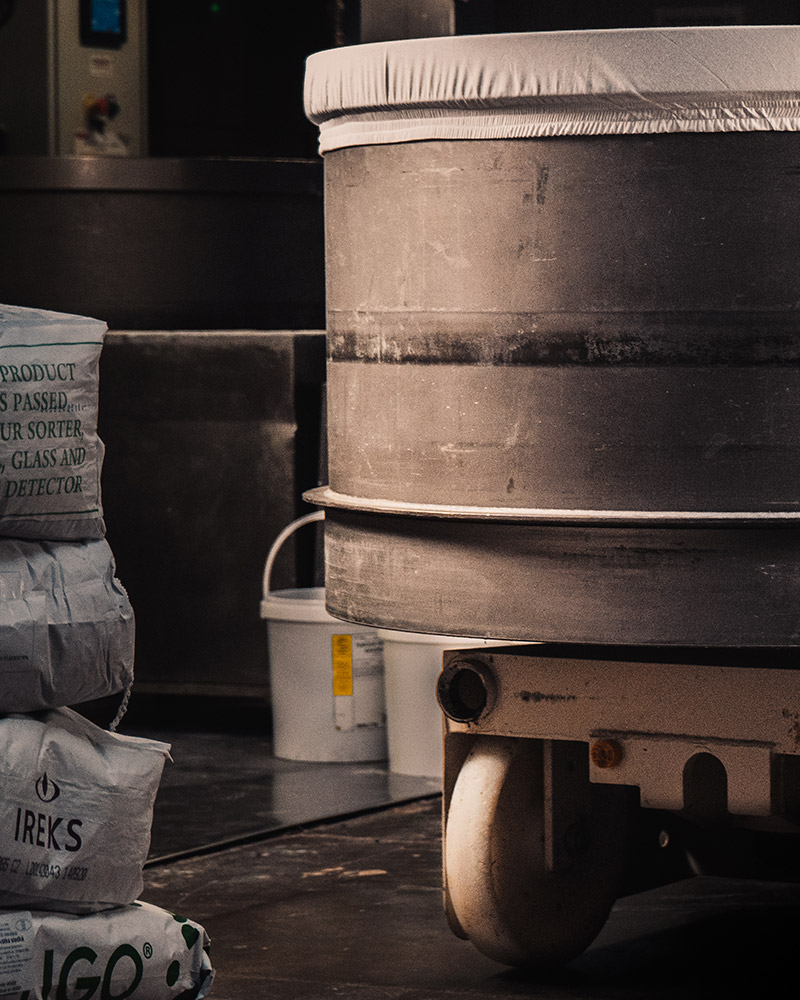 MATERIALS OF HIGH QUALITY
ARE YOU INTERESTED IN OUR PRODUCTS?