MANUFACTURER OF TEXTILE PRODUCTS FOR THE FOOD INDUSTRY
Flour bag
FLOUR BAG
The bag is intended for sieving flour into proofing baskets, canvas for baguettes, etc.It is made of materials that are certified for direct contact with food. With our bag you achieve an even distribution of the flour and thus reduce the amount of dust duringhandling.
MATERIAL:100% COTTON – CANVAS, NET (POLYESTER)
It is possible to embroider your logo minimum quantity: 50 pieces.
BENEFITS:
Even sieving of flour into proofing baskets
Reduction of the amount of dust during handling
Easy handling
MAINTENANCE: Wash at 40%C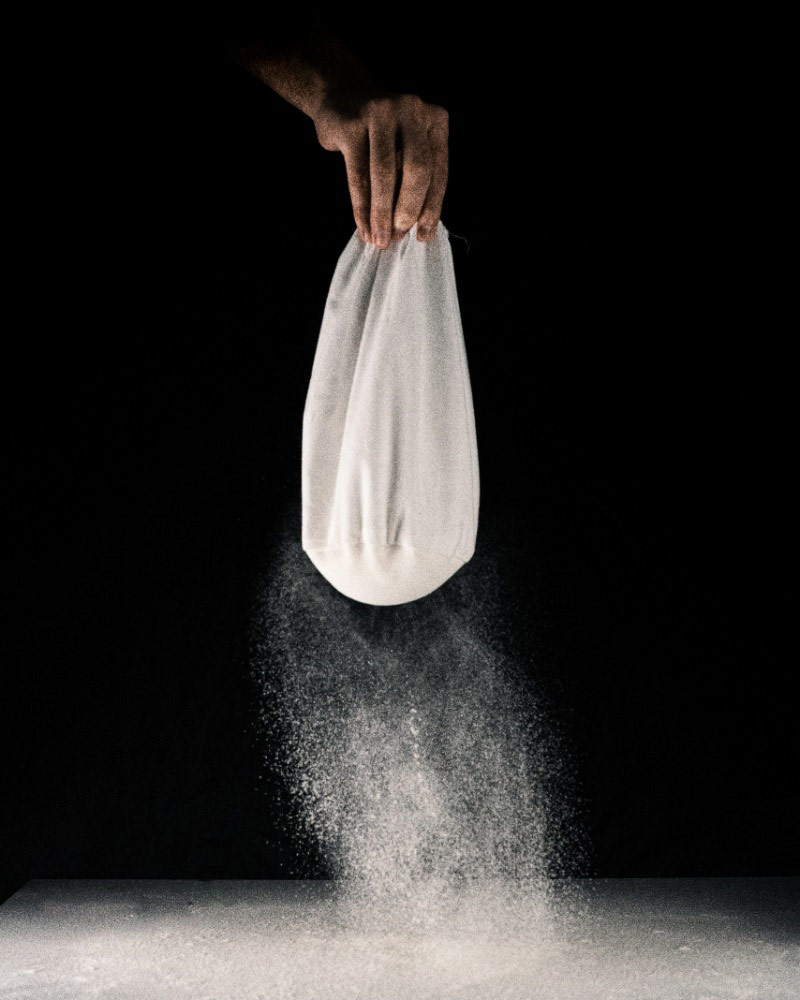 MATERIALS OF HIGH QUALITY
ARE YOU INTERESTED IN OUR PRODUCTS?